CO-TEACHING
At our college, We combine ELL coaching and co-teaching in a unique format.
In this co-teaching system in one classroom, while one teacher teaches based on the curriculum, the other teacher acts as a co-teacher and contributes to the learning process by monitoring students and helping them through the process, thus creating a better environment conducive to teaching better and learning more. Thanks to this system, we offer differentiated instructions to students of differing ability. As a result, each and every students makes progress in the class.
BILINGUAL EDUCATION
Thanks to bilingual education, our students will develop their academic skills in two languages. They will have a better command of both languages and more importantly, they will have a good working knowledge of language, which will they utilize in and outside the classroom as an instrumental tool to be used in daily life.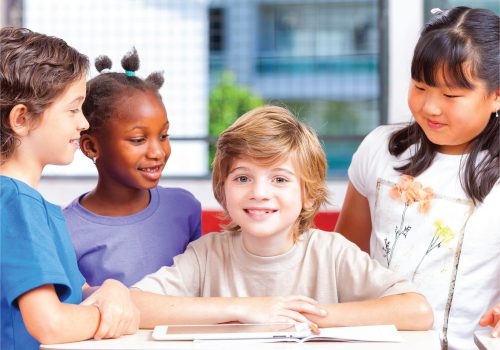 INTENSIVE ENGLISH PROGRAMS
English is not seen as a subject matter, but rather seen as a crucial instrument that students use in everyday life.
In our country, generally a grammar-driven and receptive skills based language teaching/learning approach with almost no emphasis on communication is adopted. As long as English is regarded as a lesson, rather than a tool to be used in everyday life, and learners have great difficulty mastering English and speaking it. At Beylikdüzü American Culture College, we have devised a special method of teaching English through English classes ranging from 22 to 30 hours a week. Our students learn English not only in English classes, but also in science and math classes. As a result of our ELL coaching system, our students are exposed to English both in and outside the classroom and this intensive English program bear its fruits: Our students have a far better grasp of English.
ENRICHED ACADEMIC PROGRAMS
"We consider academic programs not a necessity of curriculum, but as a reality of life."
We follow the National Curriculum set by the Ministry of Education, However, to enrich students learning processes, we provide additional academic programs through which students improve on their existing knowledge and acquire more information. As a result of such programs in science, math, language arts, social sciences, our students better equip themselves with the offerings of academic enrichment programs. Those who have established a solid background in these fields move on to the next level and represent our school in olympiads teams.
STANDARDIZED TESTING
Standardized tests, if properly used, are reliable and objective measures of student achievement and can be a great tool for providing a basis for meaningful comparisons among students both nationally and internationally. Setting a benchmark for monitoring student progress helps reduces the possbility of favoritism, bias, or subjective evaluations. This does not mean that we only "teaching to the test" and narrow the curriculum. Rather we prepare our students for their future careers and use tests to assess students' essential content and skills' mastery, and learning gains and motivate them excel. We employ both national- and international-comparison tests to achieve our goal of tracking student progress. In this respect we prepare our students for national standardized tests such as TEOG, YLS, YÖS and international standardized tests such as TOEFL Primary, TOEFL Junior, TOEFL ITP, TOEFL iBT, SAT, and TestDaF.
ASSESSMENT AND EVALUATION
"Assessment and Evaluation is not seen as an end in itself, but rather it is an important source of data which governs the teaching/learning processes."
Assessment and Evaluation Unit monitors student progress starting from kindergarten to high school. Employing various means of asssessment tools both internal and external, this unit prepares progress reports for all the activities not only academic but also co-curricular. After each quarter, students are given bimonthly report cards detaling their progress. All the date are stored in digital format anda are later used for analysis purposes.
CERTIFICATES OF ACHIEVEMENT
Students of all grades appreciate recognition for the work adn effort they put in their studies both in and outside of the classroom. We encourage our students to participate imn extracurricular activities and they are awarded Certificate of Achievement once they complete all the requirements of any activity they are involved in. This helps build students' confidence and motivation and they have desire to achieve more. Achievements of any kind make any school environment a better place for everyone.
MONITORING STUDENT PROGRESS
The success of our academic programs lies in determining and tracking student progress.
No student slips through the gap.
Our Assessment and Evaluation department monitors student progress on an ongoing basis through both internal and external means. While collecting useful data across a range of learning areas in and outside of the classroom, we can identify students' weaknesses and strengths. This helps us improve teacher instruction and tailor it based on the needs of the students. Struggling students and at-risk students are paid greater attention during the tracking process. We act on the data and its analysis and communicate results to teachers, students and parents, ensuring achievement for every student. Our screening also helps us determine students who require extension and more demanding tasks. All these processes help us differentiate our instruction on the basis of how well a student learns new concepts and retains skills and concepts previously learned. As a result, our teachers can take action and modify their following lessons based on the data analysis.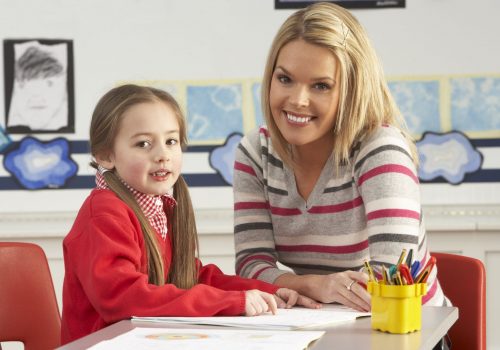 COMPETITIONS & TOURNAMENTS & OLYMPIADS
Think globally, act locally!
We encourage all our students to participate in competitions, tournaments, and olympiads both on national and international scale. It takes a lot of effort of on the part of the students and teachers to prepare for such events, yet they greatly benefit from such events whether they be science, math, computer, lego. Such events serve everyone involved tremendously: they bring out the best in children by identifying the talents and capabilities of students; help them improve their mastery of subject matters and develop their analytical skills and power of reasoning. In addition events of this nature provide a unique platform for students, help them develop a sense of confidence and give them a career path, ultimately leading them to admissions to top universities.